She came to me in a dream; a seemingly never-ending dream comprised of haziness and doubt, kaleidoscopes and otherworldliness. A dream brought on by illness. 
As I languished in my bed for a number of weeks back in late summer 2021, I had at times thought I wanted to give up. The loss of my mum and niece within three weeks of each other—at the end of an already tough year of upheaval that saw us leaving our recently erected yurt home in the Highlands of Scotland to care for my mum—left me feeling utterly bereft and lost in the cruelness of life.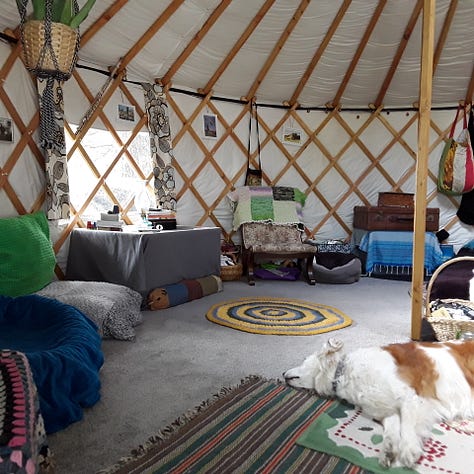 It's strange for me to think back to that time, to acknowledge how the body and mind can become so weak, the heart so empty. But so it is, and now I'm strong again, it's equally strange to see—and be able to feel grateful for—how the whole experience has made me more tender, compassionate, and capable of more love than I had known before. 
But back to the dream... having left our home in the Highlands we were adrift, which whilst not unusual for us as a family during that time of deep sadness and illness, absolute freedom felt like a cruel joke. I longed for a steady home back in the south of England, but house rentals were impossible to pin down and boat prices had soared. I didn't have the energy to think of any other option and so in some way I'm not entirely sure of, I prayed. I begged for a sign through my tears.
"Melody"—I woke from my dream bolt upright, the sound of this name from The Little Mermaid II ringing through my ears, and I knew. The Little Mermaid was my niece's favourite film and this was a sign. A sign letting me know that the one boat we had seen within our price range; the boat that had been shown to us with sneering comments about her uselessness, her need for so much work and so on, was the one.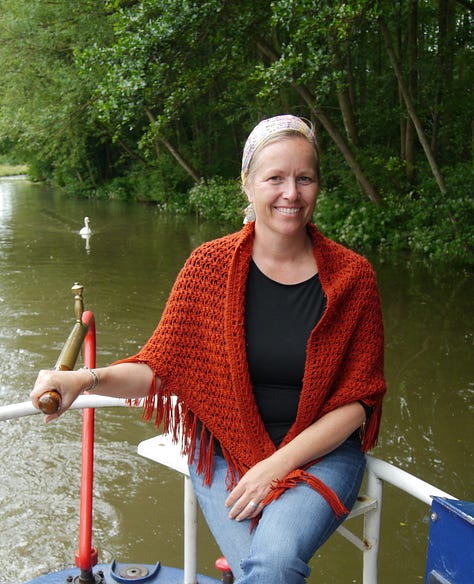 For eighteen months we have fixed up, loved, and lived on this floating home. For eighteen months she has held us tight as the winds have blown, rains fallen and sun shone. For eighteen months she has been my anchor back to a world I thought I wanted to leave. Upon this boat I have found myself again, re-discovering my writing when words had dried up, and not only that but I have also found my verbal voice and increasing ease at revealing myself in front of people, in front of a camera, acknowledging that holding ourselves back with fear and self-doubt is truly no way to live when this life experience is such a gift. 
Aboard Melody I have learned so much; I have grown.
On the day we sold our boat I sat with tears in my eyes, wondering if we had made the right decision—a decision that is part of a much bigger plan, which I will share soon enough!—when a Jay landed on the bow. It tip-tapped repeatedly to get my attention and then sat looking right into my window. These birds are shy and secretive and I don't think I've ever had one land so close to me and with at least five other boats surrounding me, why choose mine? I knew why. Because Jay is the name of my niece and just as she gave me the sign to buy this boat, I knew she was also giving me the sign to let go.
We don't talk about loss…much…I've noticed. People send a card, they squeeze a hand, and some—those special few—allow you the space to talk and talk whenever you like. But others, they don't know what to do with grief and so, names are never mentioned, memories never spoken of, as if those people were taken on the wind never to circle back again. But they're not you see. They live on. And on…and on…and on. In the wind, in the trees, in the flowers, in the clouds. In the cup of tea I take each day in my mum's old cup and saucer, in the signs my niece sends me constantly, and in . my . heart.
My healing journey will continue forever, but I know that at least a part of it is done and I thank Narrowboat Melody for allowing me the space to look through her huge windows for hours and reacquaint myself gently with the world, finding solace in nature in a slow, swaying way. But I know now that I am strong enough for new adventures; I am strong enough to keep living and to make another new home.
And so it shall be.